Supporting Local
British Columbia has a rich agricultural heritage and represents thousand of farmers, ranchers and food processors. B.C.'s food and beverage products are among the best in the world, renowned for their diversity, freshness and exceptional quality.
Buy BC was created to help British Columbians select fresh-tasting, high-quality products that are grown, raised, and processed locally in communities across the province. The Buy BC logo is a product of origin symbol confirming the authenticity of B.C. food products.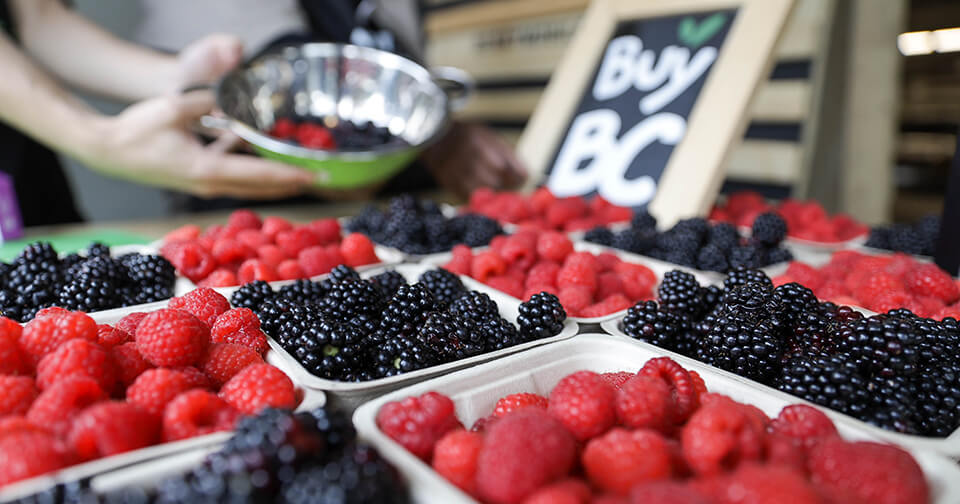 The Buy BC program, led by the Ministry of Agriculture and Food, helps to promote B.C. food and beverages to ensure consumers can easily identify and enjoy local food products, while supporting farmers and businesses throughout B.C.
Buy BC is a province-wide marketing program supported by several components, including Buy BC logo licensing, a cost-shared funding program for industry-led Buy BC marketing activities, retail partnerships, promotional activities and events, and a comprehensive marketing campaign that drives consumers to look for the Buy BC logo on products in grocery stores across the province.
Look for the Buy BC logo at your local grocery store, farmers' market or favourite restaurants to experience some of B.C.'s freshest ingredients, while supporting B.C.'s agriculture, food and beverage economy.