The third Every Chef Needs a Farmer, Every Farmer Needs a Chef event welcomed back farmers, chefs and food service professionals after a three-year hiatus due to the pandemic. The event was held in Victoria on November 7, 2022 at the Church & State Winery.
The Victoria event was an opportunity for chefs to learn more about the diverse ingredients and products available from and nearby Vancouver Island, and for farmers, ranchers, fishers and other producers to showcase their products and connect directly with chefs to better understand what products are in high demand and encourage chefs to use fresh and local ingredients.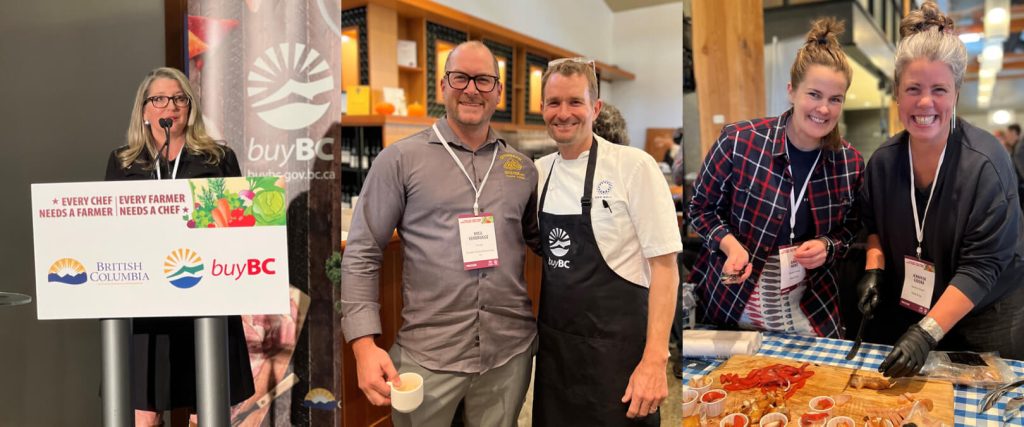 The event consisted of engaging panel sessions that covered inspiring topics from the forefront of the B.C. food & beverage industry:
"B.C.'s Restaurant Industry – Looking to the Future" by BCRFA President Ian Tostenson
"Selling Food to Our City: Small-Scale Diversified Organic Farming in the Capital Regional District" featuring NorthStar Organics
"The Future of Food: Sustainable, Indigenous, Farmed and Wild" moderated by Buy BC Chef Ambassador Ned Bell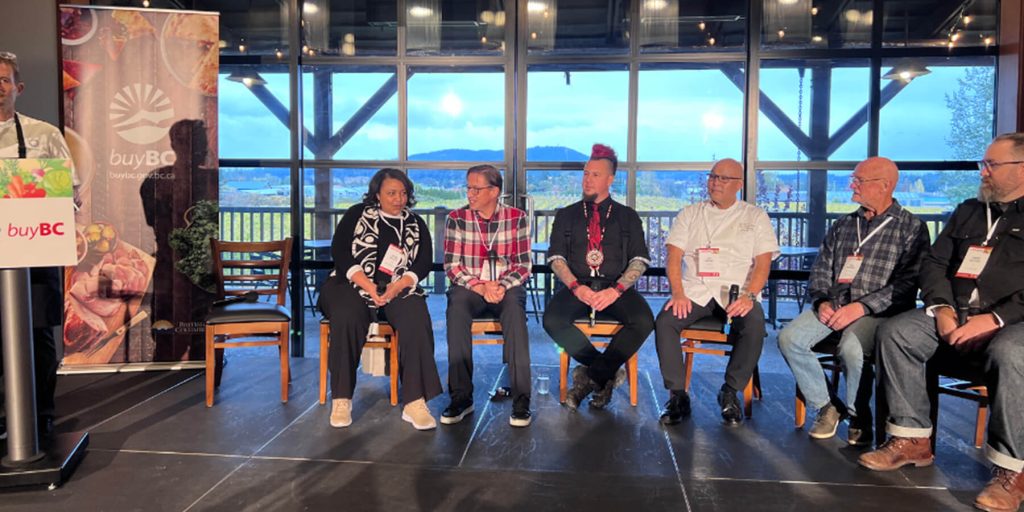 Speakers:
Ned Bell (Executive Chef and Partner, Naramata Inn; Buy BC Chef Ambassador)
Rob Belcham (Chef's Table Society; Chef & Owner Popina)
Fatima Da Silva (Owner, Nourish Cowichan)
Shawn Dirksen (Owner, Northstar Organics)
Paul Hadfield (Owner, Publican, Spinnakers Gastro Brewpub)
Chris Hammer (Chef at Mustard Seed Victoria, President of Island Chefs' Collaborative)
Denes Lukacs (Head Grower, Northstar Organics)
Ken Nakano (Executive Chef, Inn at Laurel Point)
Alana Ramsay (Harvest Manager, Northstar Organics)
Ian Tostenson (President & CEO, BC Restaurant & Food Services Association)
Jared Qwustenuxun Williams (Indigenous Foods Chef, Award Winning Writer, and Storyteller)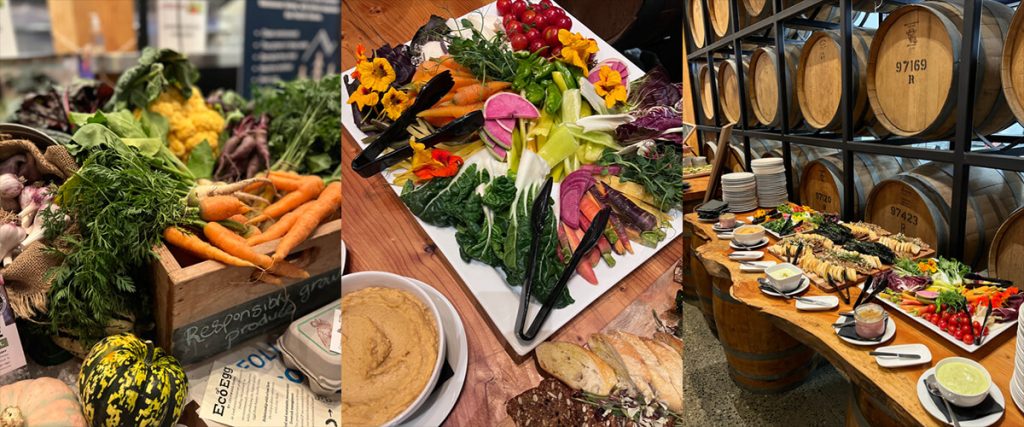 Guests enjoyed delicious refreshments while they networked with Vancouver Island chefs, farmers, and industry professionals. They also had the opportunity to connect with 20 local exhibitors showcasing their unique local products.
Exhibitors: