A short trip from Victoria will have you in the oceanside community of Cowichan Bay, in the Cowichan Valley. Breathe the fresh sea air and find cozy spots to savour some of the area's delicious eats and local seafood!
Nestled along the water's edge are True Grain Organic Bakery and Leeward Coastal Café.
True Grain Organic Bakery has been a staple in Cowichan Bay since it opened in 2004.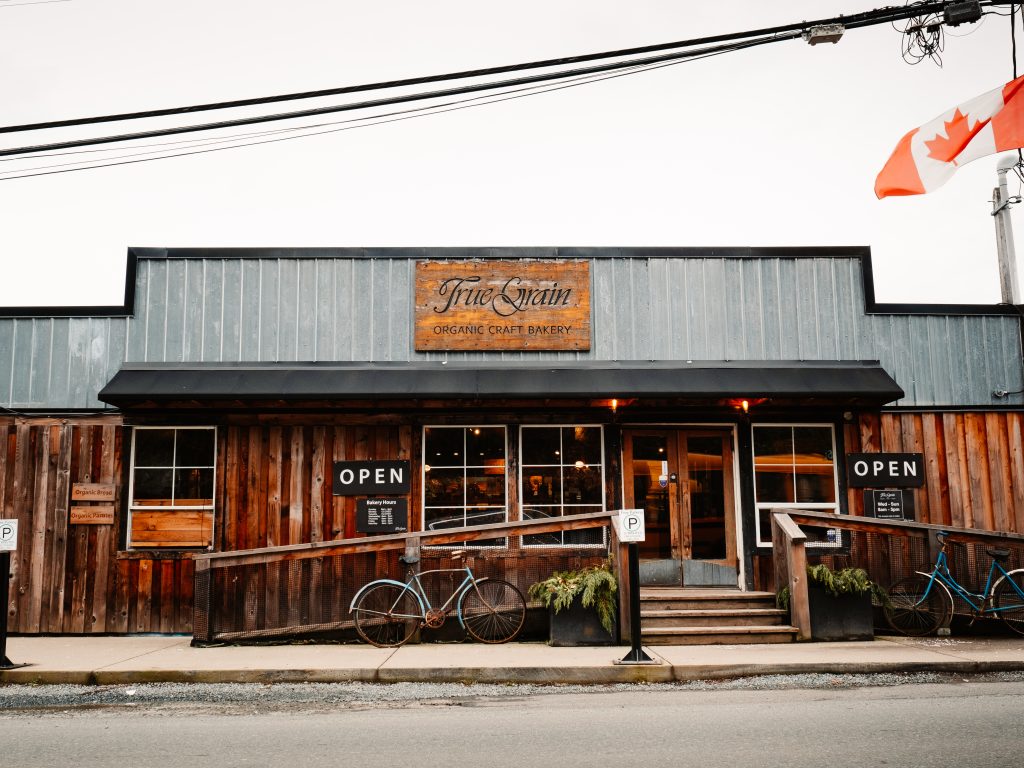 They use freshly milled organic flour, made with a variety of ancient grains and heritage wheat from BC farms, to bake artisan bread and pastries.
Stock up on a variety of goods from True Grain to take home for your kitchen, including:
Breakfast staples like pancake and waffle mix, granola, oatmeal, Cream of Emmer and spelt.
Pizza dough and organic pastas, including Khorasan or BC Durum Spaghetti, Red Fife, Emmer Fettuccine, and Spelt Creste Di Gallo.
A variety of pantry items including flours, cane sugar, flax seeds, and more.
Fresh, ready-to-eat baked goods like bagels, buns, loaves of bread, and baguettes.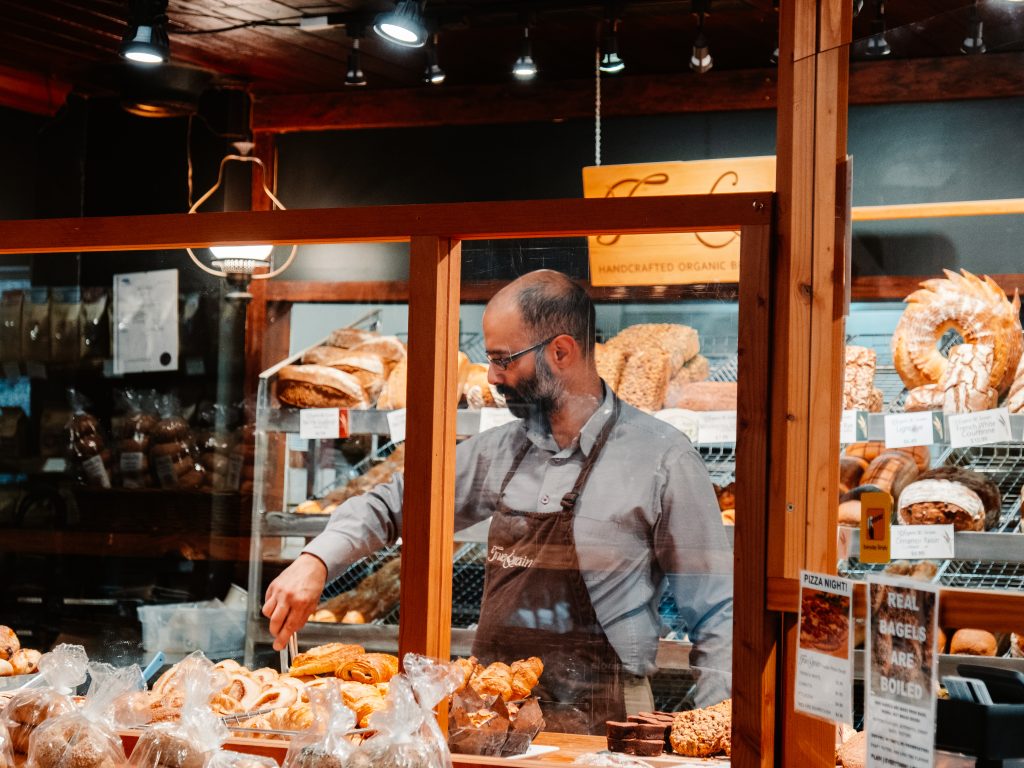 Close to 20 years after its launch, the team at True Grain joined forces with Chef Mara Jernigan, one of Vancouver Island's original Slow Food founders, to launch Leeward Coastal Café.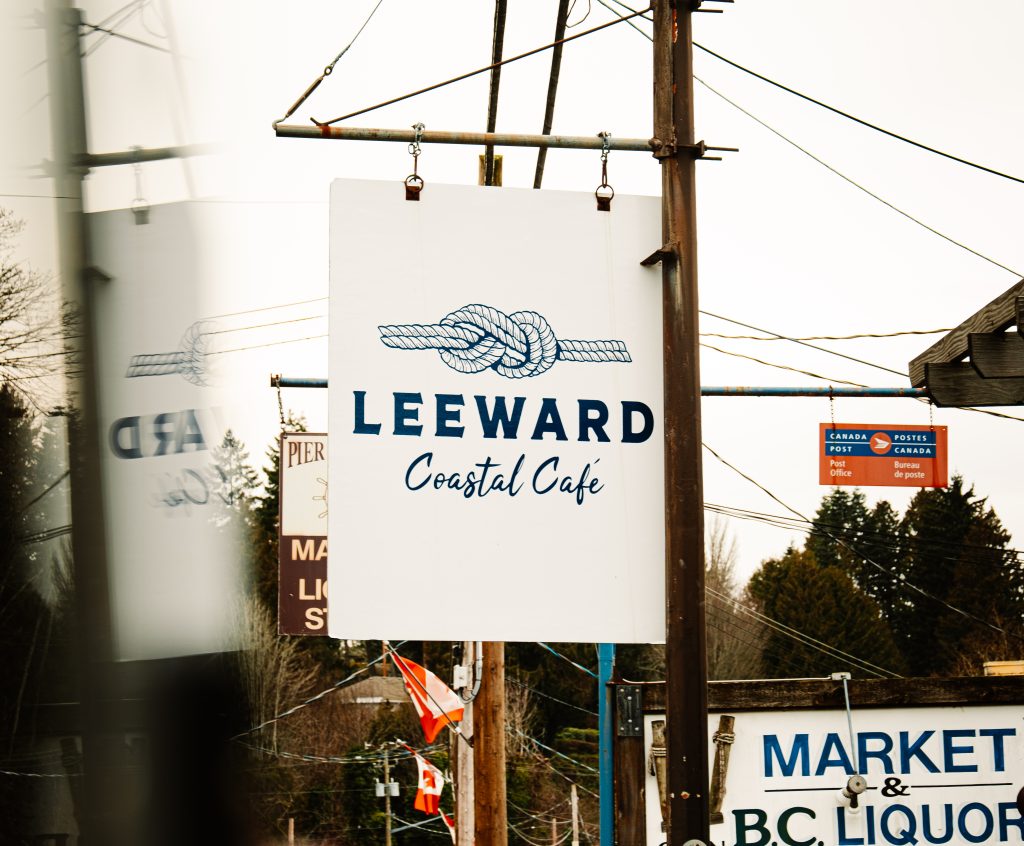 Leeward Café serves breakfast and lunch, with menu items like its signature Berryman Farms Ham & Organic Cheddar Cheese Croissant and seasonal items like Spot Prawn Rolls.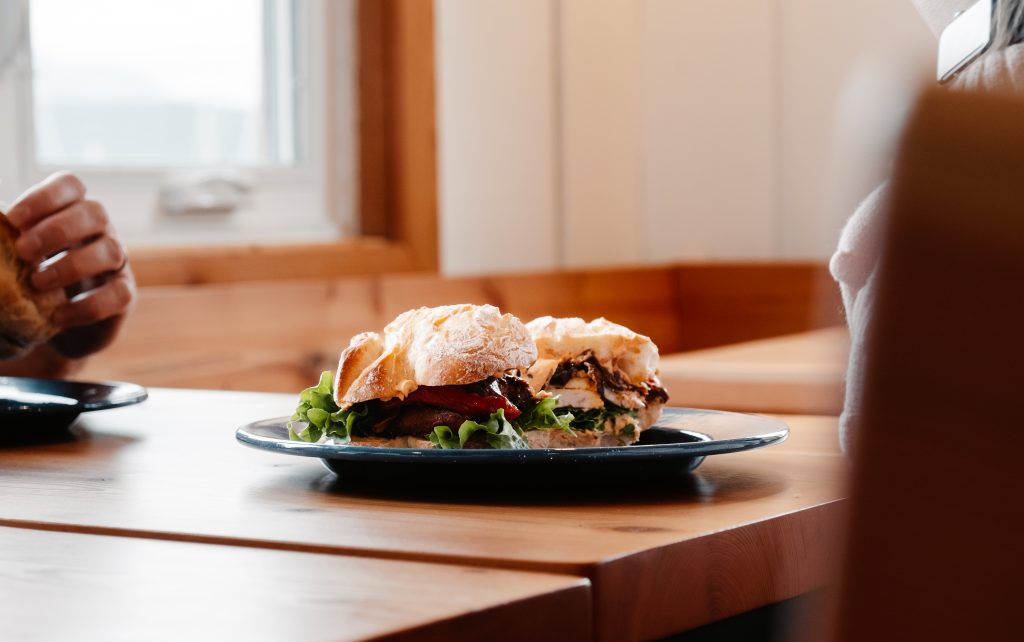 Of course, all the bread and pastries served up at Leeward's come from neighbouring True Grain. Chef Mara and her team source many of their ingredients from local producers and suppliers, keeping things fresh and seasonal whenever possible. You can also find locally roasted, organic fair-trade coffee, a selection of Westholme teas, and specialty drinks to pair with meal.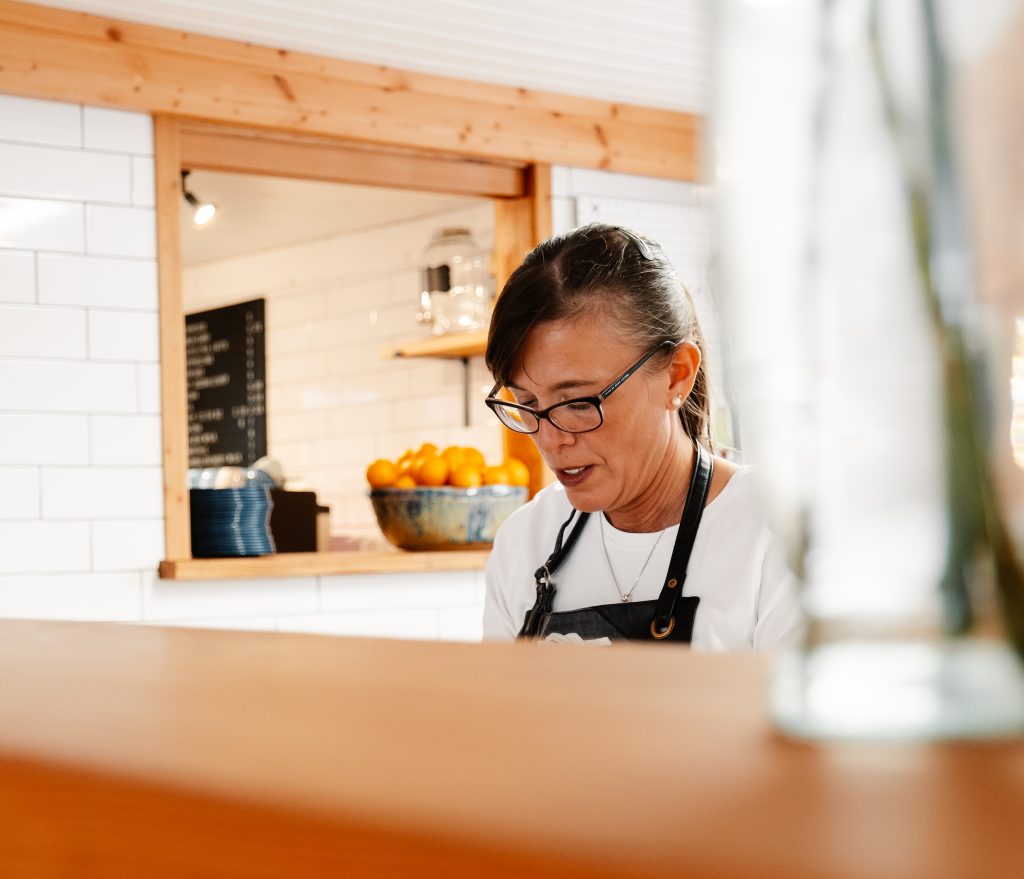 Be sure to visit True Grain Organic Bakery and Leeward Coastal Café next time you're visiting Cowichan Bay!