In April, the Buy BC team attended Grocery & Specialty Food West 2023 in Vancouver. Hosted by the Canadian Federation of Independent Grocers, this event brought together over 3,000 specialty grocers, independents, major chains, and warehouse operators from B.C. and across Canada.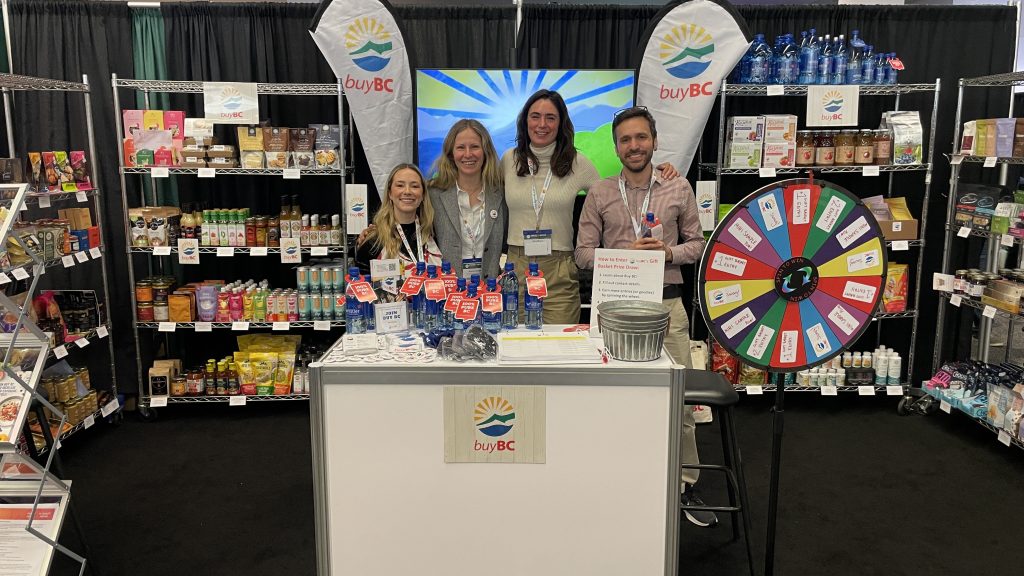 In addition to promoting the Buy BC program, Buy BC connected retailers and distributors with local producer and processor partners, as well as generated interest in new Buy BC retail partnerships with large and smaller-scale grocers.
To support this goal, the Buy BC booth simulated a real-life retail aisle, featuring products from nearly 70 of our Buy BC producer and processor partners!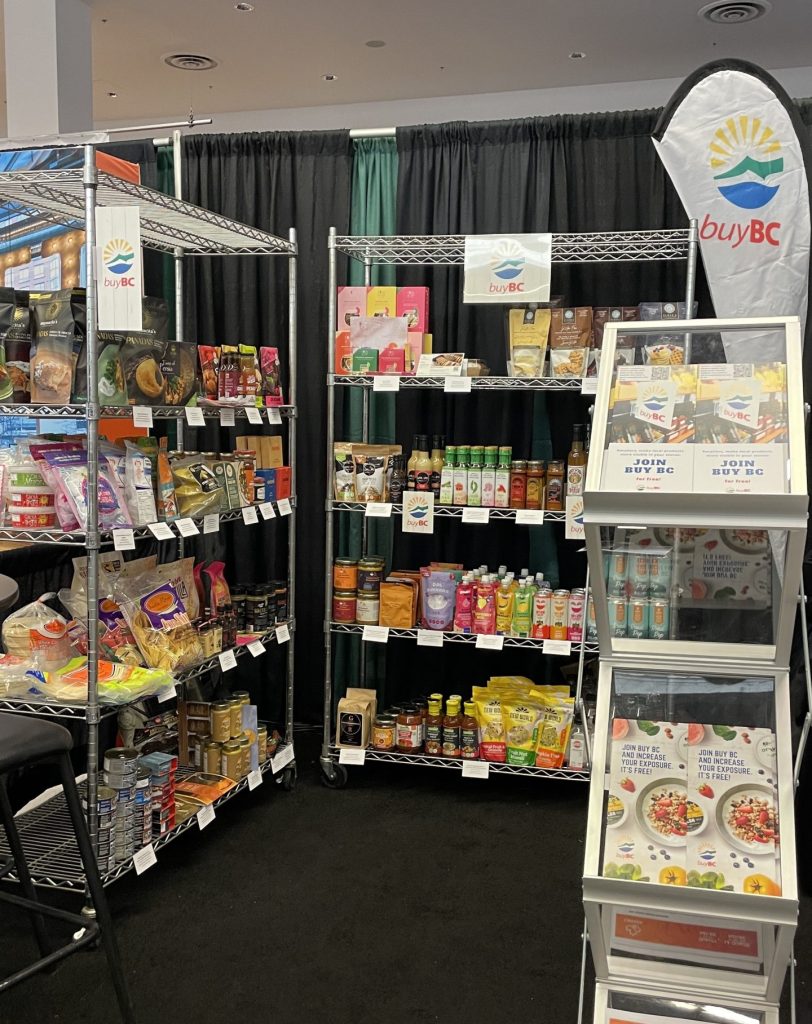 The retail aisle featured an array of Buy BC products including prepared foods, beverages, sauces, dressings, bread, baking, fish, seafood, plant proteins, and natural health products.
Each supplier's products were accompanied by an information tag for retailers and distributors to snap a picture of if they were interested.
The Buy BC retail aisle was a success in establishing connections among retailers, distributors, and suppliers!