On May 14-15, 2023, the Buy BC team attended and hosted a booth at the Bakery Showcase Trade Show and Conference at the Vancouver Convention Centre.
The Bakery Showcase is one of the most anticipated events of the year in the Canadian baking industry. It attracts thousands of industry professionals from bakeries (retail, wholesale, commercial, in-store), restaurants and food-service outlets.
At the event, the team promoted over a dozen Buy BC products, enhanced Buy BC brand recognition within the baking industry, and connected with current and potential logo licensees and partners. In total, over 150 attendees stopped by the Buy BC booth!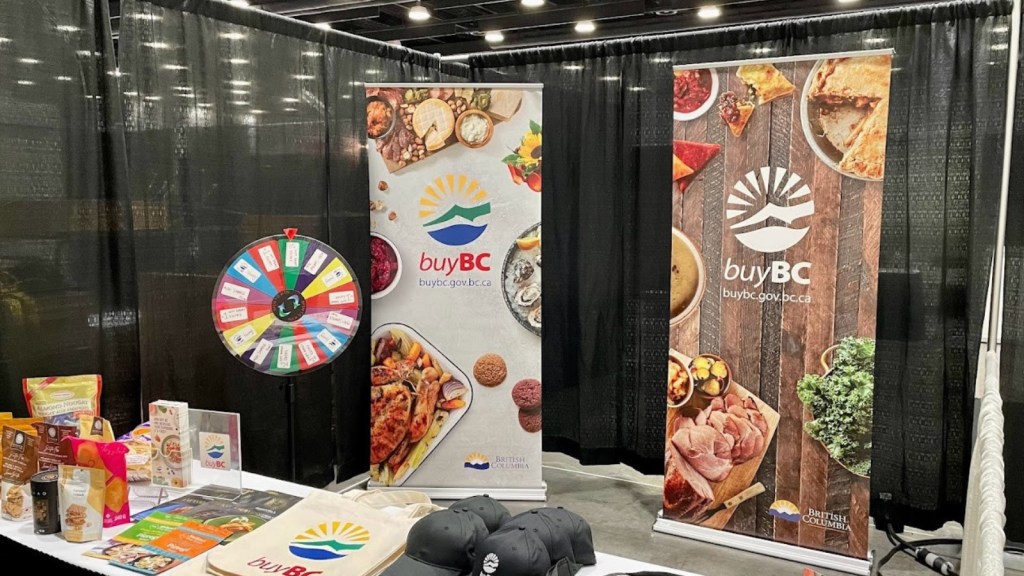 Overall, the tradeshow provided networking opportunities, allowing the Buy BC team to foster relationships with industry professionals, potential and existing Buy BC logo licensees, consumers, and culinary students.