Uno Gelato
Uno Gelato is known for its hand-crafted, fresh and natural ingredients artisan gelato and sorbetto. Although the local gelateria is a "cone-noisseur" specialist of all things gelato, navigating a pandemic was a new challenge for us all.
The pandemic temporarily shut down stores and altered the taste testing experience for which was a key part of the Uno Gelato customer experience, meaning that an entirely new way of getting their products to customers was a necessity. As a result, the company launched an enhanced website as a new stream of revenue, using the Buy BC e-commerce funding to pursue e-commerce and delivery opportunities for their business.
"The first step was to enhance our website to facilitate seamless transactions for both customers and staff. Given how costly these upgrades can be and the fact that our company was reduced to almost zero cash coming in, we were very thankful for the opportunity to receive funding support" said Mike Raffan, Managing Partner at Uno Gelato. Additional changes for Uno Gelato included investment in brand new packaging, shipping and delivery supplies, with new carrying cases for their new pints delivery program to get their mouth-watering gelato to customers at the perfect temperature. For shipping Uno Gelato chose to deliver the product themselves to ensure high quality and timely service.
All in all, Uno Gelato's shift to an e-commerce model was a successful one. Raffan mentioned "to date our e-commerce and delivery program has gone from zero sales to several thousand per week and has allowed us to stay viable and in turn employ others specific to this initiative." In addition, Uno Gelato has even expanded to new markets beyond the Vancouver Coast, delivering to other places in the province like Kelowna, BC.
Key Takeaways:
If you're new to selling your products online, make sure to focus on your customers by ensuring an easy interaction and simplifying the purchase process. If you don't have the expertise in-house to improve the e-commerce experience, don't be afraid to seek help from a professional.
Train your social media team. They need to really understand what makes your product unique and who your target audience is.
Be sure to pick the right packaging for your brand and to match the quality of your product and stand by your principals. If your brand values sustainability, it may be worth investing in sustainably sourced and made packaging.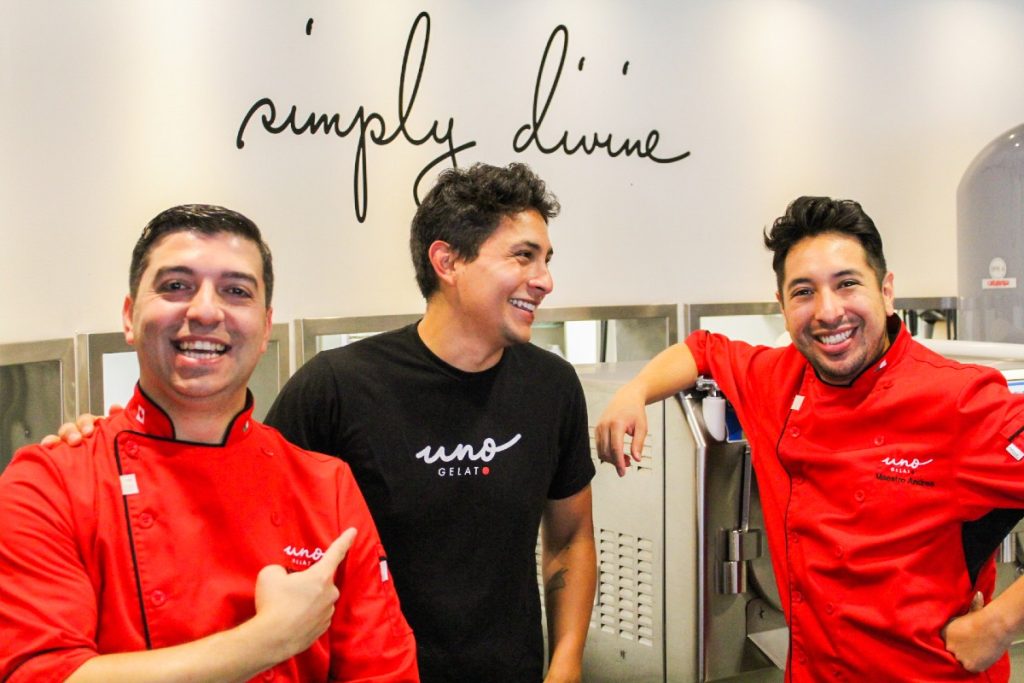 About the Company
Uno Gelato makes artisan gelato, sorbetto and beverages, selling direct-to-consumers and retailers.
Location: Vancouver Coast and Mountains
Website: unogelato.com
---
This project was supported by the BC Government's Buy BC Partnership Program to support the immediate needs of B.C.'s farmers and food and beverage processors as a result of COVID-19.
Learn more about how Buy BC can help you here.