Campbell's Gold Honey Farm and Meadery
Campbell's Gold Honey Farm and Meadery is a family owned diversified farm operation and apiary where they are passionate about all things bees – from beekeeping to agri-education to honey. The pandemic affected not only how they sell honey, but cancelled all workshops, tours, and events they normally offer. The Campbell family realized they had to pivot, and quickly.
"E-commerce funding allowed us to develop and launch our new website and to promote online sales of our farm products through social media marketing. We'd long wanted to offer online purchasing options and this project helped us finally fulfill that goal. To date, online sales have been received for honeys and honey wines for pick-up from the farm location. Delivery options were added following the completion of the project, including in-person delivery in the Fraser Valley and GVRD, and shipping through Canada Post province-wide. The website has been updated to permit honey shipments throughout Canada, and honey wine shipments to provinces which permit wine shipments from BC."
"While the funding was especially timely to supplement consumer buying options during the pandemic, we're also happy to have the webstore in place as part of our agri-tourism business. Under normal circumstances we generally host many visitors at the farm who often ask about online purchasing, and now we have a way to meet this demand and create long-term customer relationships. Without funding this would not have been a reality in 2020."
Key Takeaways:
We understand how important it is to focus on consumer e-commerce needs and more so during the pandemic. Through online purchasing we were able to provide our products to consumers in a safe and responsive manner.
Honey, honey wine, and beehive product sales offer us a way to reach and teach consumers about the value of the honey bee and both the human and insects' needs in a balanced environment. We believe this offers greater value to our consumers.
How to best meet consumers needs. We realized we simply needed to ask. Our consumers told us what they needed, and we delivered. In our case, it meant finding the right process and packaging materials for the job.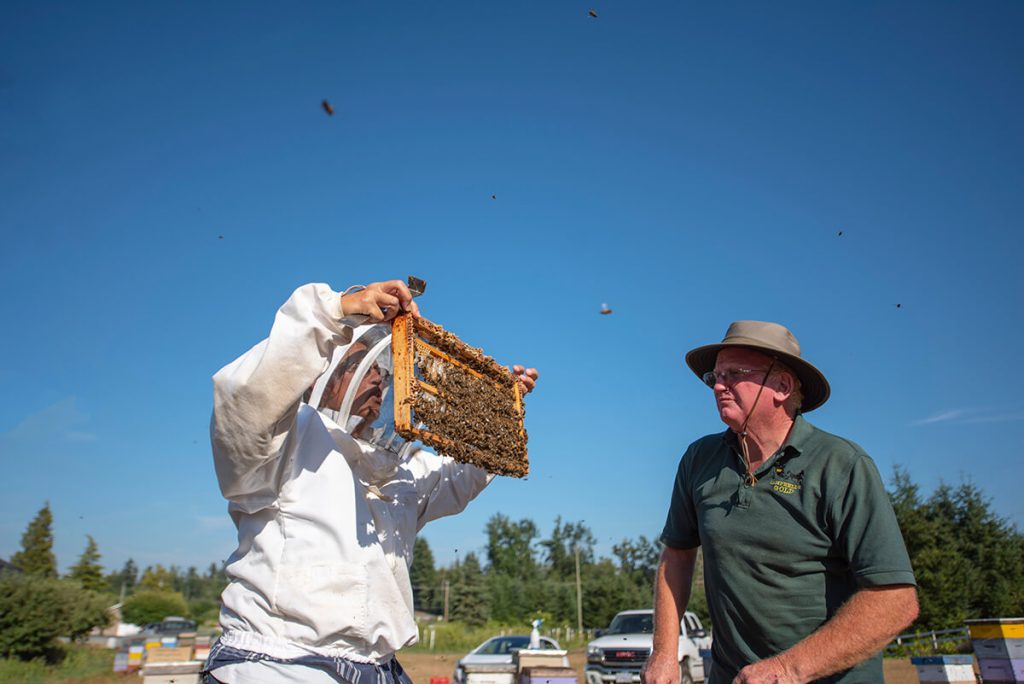 About the Company
Campbell's Gold Honey Farm and Meadery offers premium beehive products, with a focus on specialty honeys and honey wine production, selling direct-to-consumers, at farmers' markets, and to retailers.
Location: Vancouver Coast and Mountains
Website: campbellsgold.com
---
This project was supported by the BC Government's Buy BC Partnership Program to support the immediate needs of B.C.'s farmers and food and beverage processors as a result of COVID-19.
Learn more about how Buy BC can help you here.