Fraser Valley Gourmet
Fraser Valley Gourmet is run by three chefs with a passion for sharing their gourmet candy with their community, and the world. "Since our inception, our business model has been heavily focused on delivering to brick and mortar stores and selling at various markets in the Lower Mainland," – that is, until the pandemic hit. "When COVID-19 struck, our direct-to-store sales took a huge dive."
"E-commerce has always been on our radar but there was never enough time or money to properly invest in it. E-commerce funding gave us a chance to quickly adapt to the new business landscape and allowed us to start making online sales part of our main sales strategies. We were able to re-vamp our existing website to include e-commerce capabilities. We researched and utilized additional e-commerce platforms and launched an effective social media marketing campaign to attract online customers. We also invested in the right packaging materials and shipping solutions to hit the ground running in these challenging times."
Fraser Valley Gourmet had always planned to go online, but the COVID-19 crisis expedited those plans significantly. They are already seeing the fruits of their labour, as they have increased their regular holiday season sales by more than 15%, and this is just the beginning.
Key Takeaways:
Communication is key when making e-commerce part of your business. Open as many as possible channels for you to connect with potential customers. Respond quickly to any question.
When developing your digital marketing campaign make sure to tell your own unique story.
Make sure you take the shipping cost into consideration when deciding on product packaging.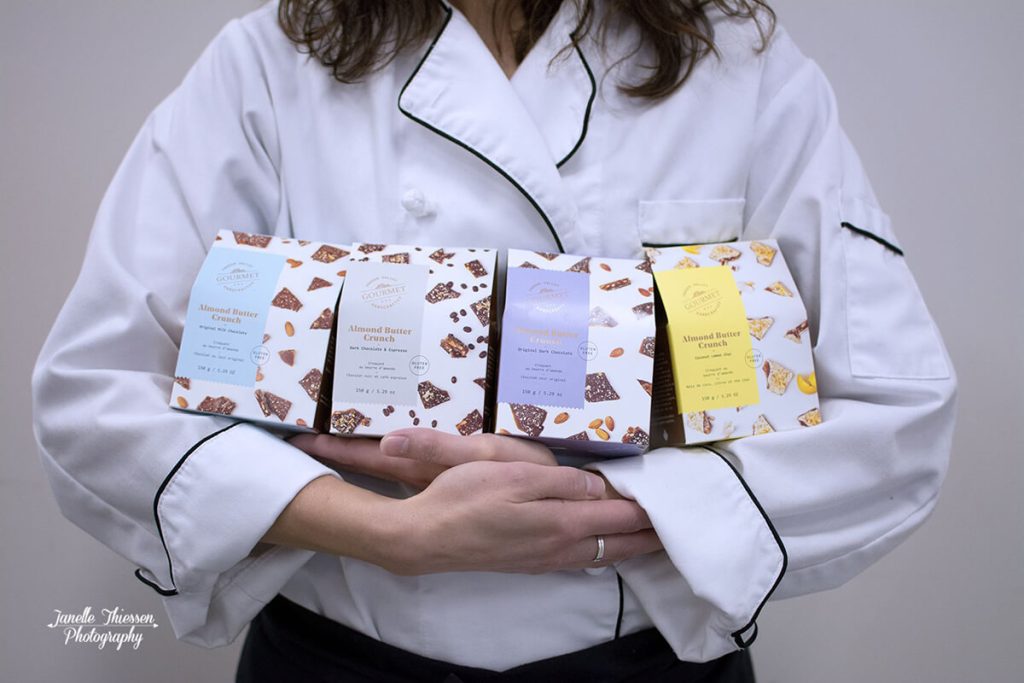 About the Company
Fraser Valley Gourmet makes gourmet candy that is handcrafted in small-batches, gluten free, using only the best local ingredients possible. Their selection includes soft-crunch caramel toffees, and Turkish delight. They sell to various grocery stores, retailers, direct-to-consumers, catering companies, and at markets.
Location: Vancouver Coast and Mountains
Website: fraservalleygourmet.com
---
This project was supported by the BC Government's Buy BC Partnership Program to support the immediate needs of B.C.'s farmers and food and beverage processors as a result of COVID-19.
Learn more about how Buy BC can help you here.