Saltspring Harvest
A chef by trade, Zoe Currelly spent the last 20 years cooking in remote mining exploration camps, pop-up kitchens and catering trucks, feeding everyone from dusty miners to movie stars. Her love for natural healthy foods continues, as Saltspring Harvest has been selling and sampling its végé-pâté at in-store demos and farmers' markets since 2016.
This all changed however in 2020. "Since COVID prevented our main marketing methods, it was critical for us to enhance our web presence to represent the value of our brand to online consumers."
Saltspring Harvest used the Buy BC e-commerce stream funding to upgrade their website to accommodate online sales, invest in search engine optimization and pursue digital advertising to drive customers to their new webstore. "We have gained social media followers and increased our website traffic with our revamped website and ads. Overall this year has seen a 20% increase in sales."
"As a small business operating with a tight budget these marketing activities might not have been possible without government funding…we are really happy with the results and grateful for the support!"
Key Takeaways:
It is crucial to have an updated and seamless website to influence brand perception.
Spending money on targeted ads and boosting social media posts successfully increases followers.
Finding convenient ways to sell products direct to consumers has a significant impact on overall sales.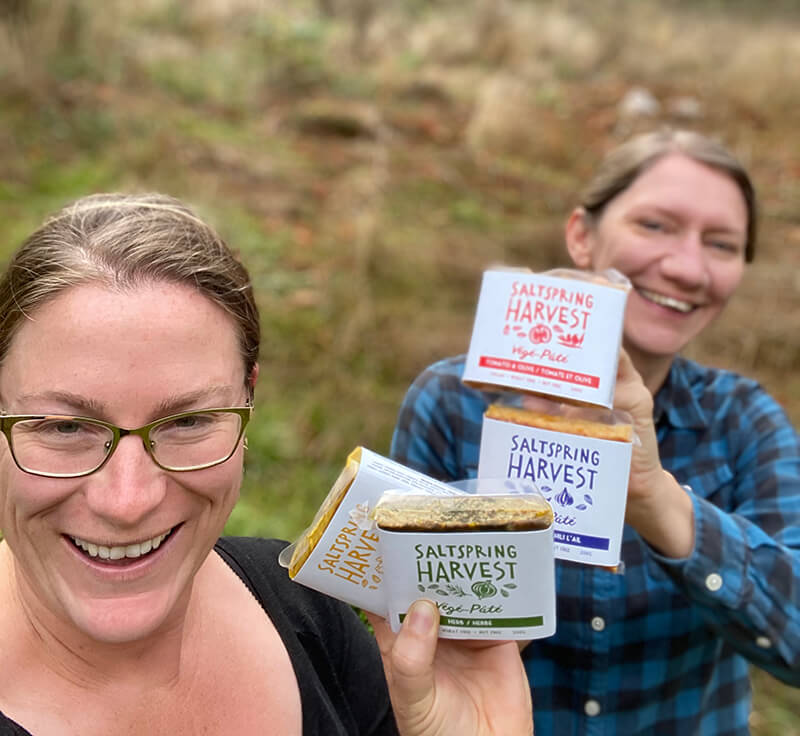 About the Company
Saltspring Harvest sells vegan végé-pâté and dips at farmers' markets, direct-to-consumers and to retailers across B.C.
Location: Vancouver Island and The Gulf Islands
Website: saltspringharvest.com
---
This project was supported by the BC Government's Buy BC Partnership Program to support the immediate needs of B.C.'s farmers and food and beverage processors as a result of COVID-19.
Learn more about how Buy BC can help you here.