Chef Nicholas Cassettari
~Alta Bistro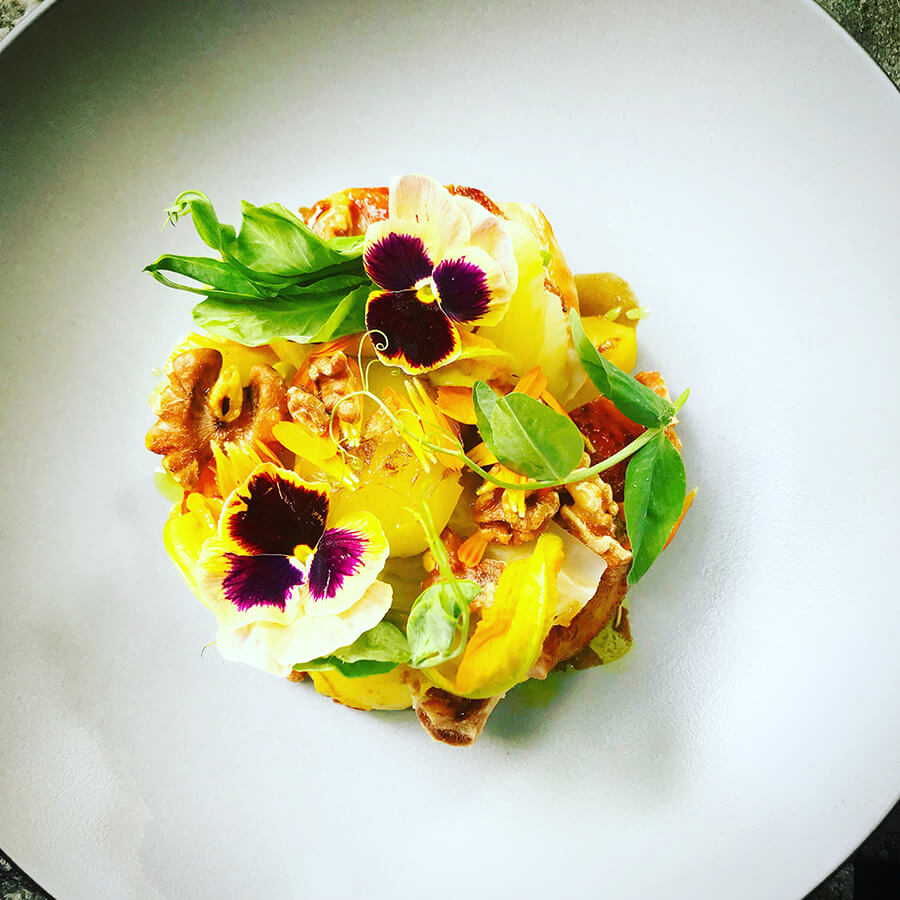 Photo credit: Darby Magill
Smoked Colin's Cross farm chicken breast with sprouted lentil salad, roasted plums, organic fennel and walnuts.
Ingredients


1 Colin's Cross chicken breast or any free-range organic chicken breast




Salt and pepper




1 fresh quartered and deseeded plum




5 roasted walnuts




3 oz sprouted Canadian green lentils




1 small head of BBQ roasted organic fennel




2 pansies




3 green pea shoots




1 marigold flower (broken into petals)



For the vinaigrette


1 oz of chicken jus




1/4 oz pernod




1/4 tsp turmeric powder




1/2 tsp Venturi Shultz verjus




1/4 oz maple syrup




1 oz of extra virgin olive oil



Method


Preheat smoker to 110c and load with apple wood chips. Also preheat your BBQ to 250c.




For the vinaigrette, warm the chicken jus in a pan and slowly whisk in the remaining ingredient until a thick consistency is achieved. Place to the side but keep warm for finishing the plating.




Season the chicken breast and place in the preheated smoker until an internal of 60c or desired tenderness is achieved (remembering the there will be two further minutes of cooking on the BBQ).




Transfer the chicken breast and the plums to the BBQ and turn every 30 seconds for 2 minutes to create grill marks. Take the plums and chicken and rest in a warm place while you begin plating the salad. Dress the lentils with some of the vinaigrette and salt and pepper. Now carve the chicken into 3 slices and slice the BBQ roasted fennel into thin strips. Now start layering the lentils with the chicken, fennel and plums until you form a stacked salad. Dress the salad with the remainder of the dressing and top with the roasted walnuts, flowers and pea shoots.
Serve with a glass of Painted Rock Chardonnay.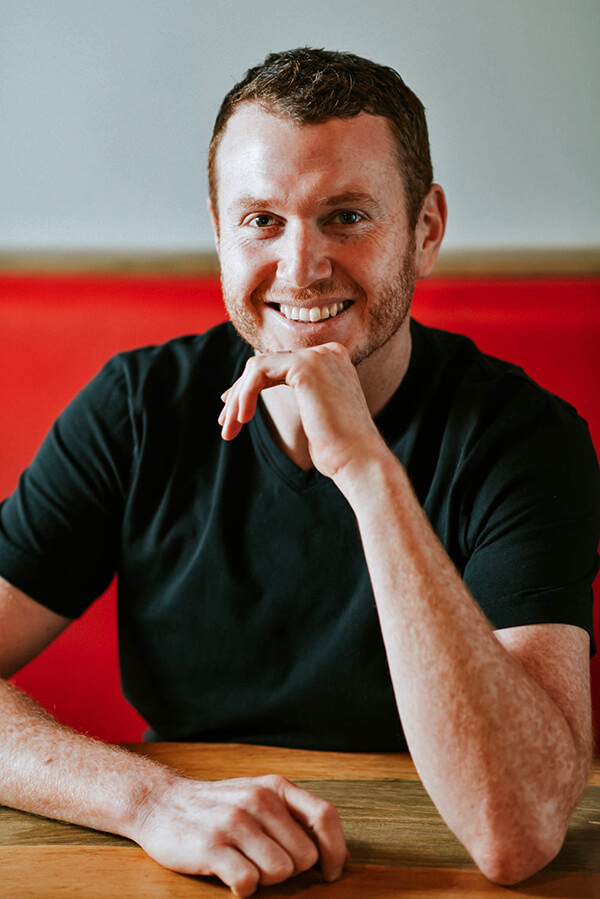 Photo credit: Darby Magill
Chef Nicholas Cassettari
The love of travel and food is what first prompted chef Cassettari to leave his his home country of Australia. After years of living and working abroad chef Cassettari found his way to Whistler for what was meant to be a year of snowboarding and exploring but discovered the bountiful culinary resource that is British Columbia. Ten years on, seasonal and local ingredients are the focus of chef Cassettari's cuisine and living in the Pacific Northwest allows him year-round access to a veritable bounty of ingredients both wild and cultivated. Proximity to farms in Pemberton also allows Chef the opportunity to have a hands-on relationship with farmers and their products such as Colin's cross chicken. Chef and his team participate in the raising and processing of their chickens and in doing so his team sees first hand what farm to table really means. If you don't find chef in the kitchen at Alta Bistro you will likely find him on the mountain, entertaining friends for dinner or foraging with his wife and daughter.